Monthly Archives: July 2019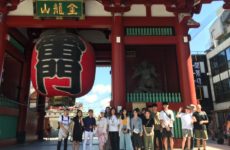 An extracurricular class, from Asakusa to Daiba Park
On July 26, students in the class for university went to an extracurricular class. After walking around Asakusa, they went to Odaiba Seaside Park by water bus. Although it was hot, they could visit two famous tourist spots popular with foreigners while enjoying. The waterbus "Emeraldus" on which the students aboard was designed like a spaceship,...
READ MORE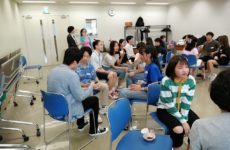 A salon for talking in Japanese language
Class 1H went to a conversation salon on July 16th and talked a lot with the volunteers. Everyone was trying hard to listen and talk. A lot of smiles were seen.  
READ MORE