Japanese dance experience event
January 27, 2019
News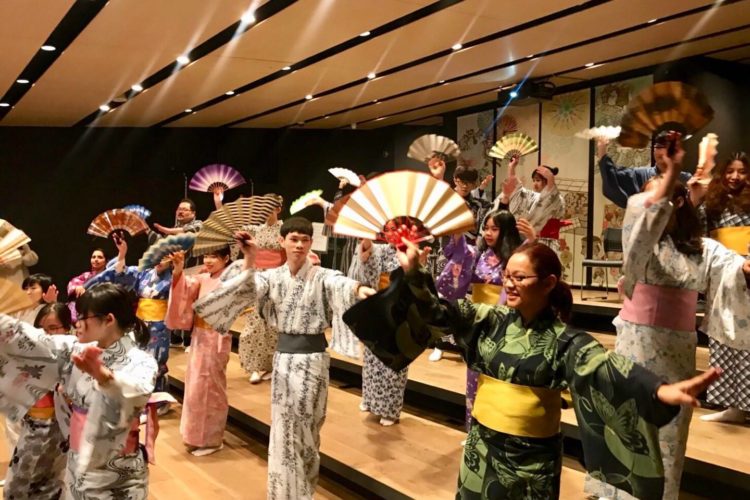 Today, everyone went to Asakusa and experienced Japanese dance (Nihon-buyou).
Japanese dance is a Japanese traditional dance and has a history of about 400 years.
It is characterized by gorgeous and delicate gestures and movements like Japanese.
Most of the students were wearing yukata and having a fan for the first time. It was good that everyone enjoyed it under the guidance of a Japanese dancer.
In studying abroad in Japan, it is important to experience the culture of Japan, compare and understand the culture of your country. Please keep doing your best. We support you.